Engelhaupt commits to Nebraska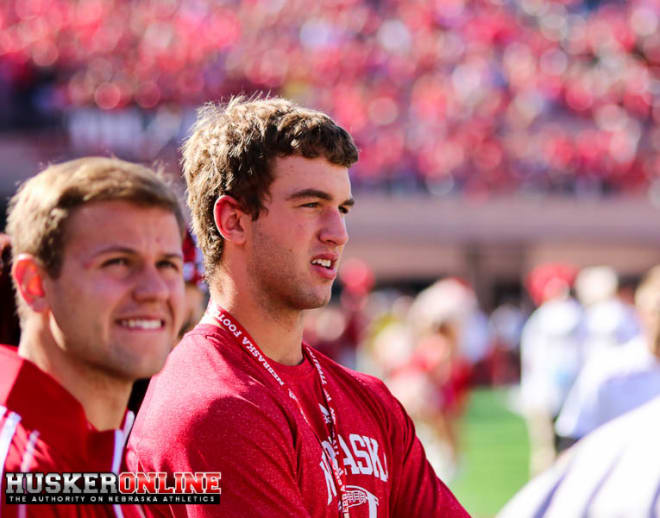 Norfolk (Neb.) Catholic tight end prospect David Engelhaupt didn't waste much time jumping on the opportunity to play for his home state school.
The 6-foot-4, 225-pound Engelhaupt had been committed to Wyoming since early July, but a late offer from Nebraska Monday evening changed things in a hurry. He learned of the offer from NU offensive coordinator Danny Langsdorf.
"Coach Langsdorf told me all about how things went down and how some guys didn't come and that they've wanted to give me a scholarship and it just kind of all worked that that they could offer me," Engelhaupt said. "I was real excited about it and I was reading all of the forums and my Twitter was blowing up. It was crazy."
The offer did represent a bittersweet moment for Engelhaupt. One one hand he now had the opportunity to realize a dream of playing for the Huskers, but on the other hand he had to inform Wyoming's coaches that he was decommitting.
"It was really tough," Engelhaupt said about decommitting from Wyoming. "I got really close with the coaches at Wyoming and they are great people. It was really hard to do, but I knew that Nebraska was just the place I needed to be. It's a dream come true."
The multi-sport standout has been a star on the gridiron for the Knights helping to guide them to a Class C-1 runner-up finish this past fall.
As a senior, Engelhaupt had 177 carries for 1,465 yards and 30 touchdowns. He also added 20 catches for 308 yards and 4 touchdowns and was 3-of-3 passing for 67 yards and three scores on offense. The all-state linebacker recorded 89 total tackles, 5 sacks, 1 interception, 1 blocked kick, 3 fumble recoveries and two scores on defense.
Nebraska plans to utilize his athleticism as a tight end and H-back within its offense and he believes that will be a good fit for him.
"I think I can fit in (at tight end) pretty well," Engelhaupt said. "I feel like I have good hands and good size. I feel like I should be able to learn (the position) pretty well and do well at it.
"I think my biggest strength is just how physical I like to play. I'll bring a lot of hard work and a lot of heart (to Nebraska)."
Engelhaupt is now part of a 2016 recruiting class that sits at 21 known verbal commitments for the Huskers leading up to National Signing Day and joins Ashland-Greenwood defensive end Ben Stille as the other in-state commit in Nebraska's 2016 class.