Husker TE recruit Allen suffers knee injury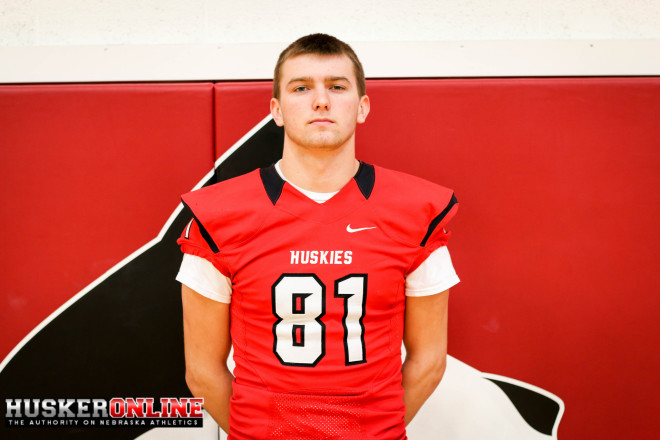 2017 Aurora (Neb.) and Nebraska tight end recruit Austin Allen suffered a brief setback this past week during a basketball camp.
On Saturday in a team camp game against Beatrice and fellow Husker tight end commit Cameron Jurgens, Allen injured his knee and after undergoing an MRI this week he will have surgery on his meniscus Thursday night in Lincoln.
"I came down a little awkwardly on one of my knees," Allen said. "I took an MRI and I had a torn meniscus. Once they actually go inside with the scope and stuff we'll find out more actually how much recovery time is. It looks like it's a pretty good tear in my meniscus - two places. It's just a bum deal for my senior year. We'll see how it goes and how much I miss."

Allen had no official time frame though on the injury, because that won't be known until after the surgery Friday.
"We'll see how surgery goes on Thursday night once they get in there and look at things closer," Allen said.
Allen has made the Nebraska coaching staff aware he injured his knee, but until more concrete facts are known, there's not much more information to give at this point.
"Nebraska knows I did something to my knee, but I don't want to tell them a time frame that I can't do senior football or anything until I find out for sure how much time I'm missing," Allen said. "I don't want to give them false information or anything. We'll have some information on Friday after surgery."