Huskers excited to get back to work with start of bowl preparations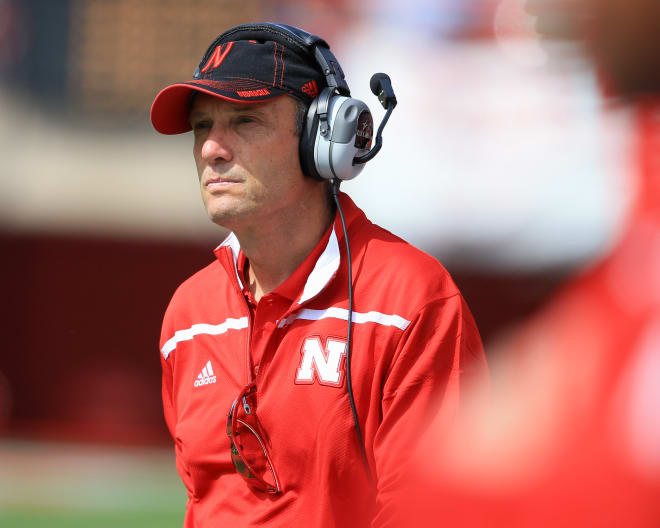 For the first time since its disappointing loss to Iowa to close out the 2015 regular season nearly two weeks ago, Nebraska will finally be back in pads and playing football on Friday afternoon.
During a teleconference put on by the Foster Farms Bowl on Thursday, NU head coach Mike Riley said he and his team were grateful for the opportunity to hold 12 additional practices over the next 15 days in preparation for their bowl game matchup with UCLA on Dec. 26.
While he has yet to meet with his players in person since the Huskers' bowl berth was announced last weekend because he's been on the road recruiting, Riley said he can't wait to return to Lincoln and get back to work.
"Early on, what we're going to focus on is getting back to some football," Riley said. "In parts we will put the game plan in as we go, but we will also focus on just getting back to playing some football. It's been a while since we've actually had a real practice or a game. That will be the first deal for a couple of days, and early on we'll start getting more into the specific game plan for UCLA."
Riley said the Huskers had a team meeting, run by associate athletic director for football operations Dave Van De Riet, last Sunday to go over the schedule for the upcoming weeks, and that the team has since been holding regular workouts with running, throwing and lifting sessions all week.
Though it's been 13 days since Nebraska last played a live snap, Riley said he doesn't expect there to be much of any rust from his team when it returns to the practice field on Friday.
"I would hope that we are in good shape to begin football practice again and get started for the game," Riley said.
Nebraska has taken some criticism nationally about going to a bowl game despite holding a sub-.500 record at 5-7. Riley admitted the Huskers benefitted from a bit of luck in order to extend their season by another game, but they also are fully aware of how important a win in the Foster Farms Bowl could be both for ending 2015 on a high note and building some much-needed momentum going into 2016.
"I think that our team is excited about this opportunity," Riley said. "We're obviously fortunate that through the circumstances we were selected. We're just very, very thankful to be in a bowl game, and really couldn't believe it when we were able to come to the Bay Area and play a team like UCLA. So there's a lot of motivation there.
"We certainly need to win. Both for this 2015 team … and then it's always a good kickoff to the next year if you can win a bowl game and use that as motivation and an example for the upcoming team in the offseason program as you head into it. I think for lots of reasons, and of course with our year the way it was, we just need to find a way to win."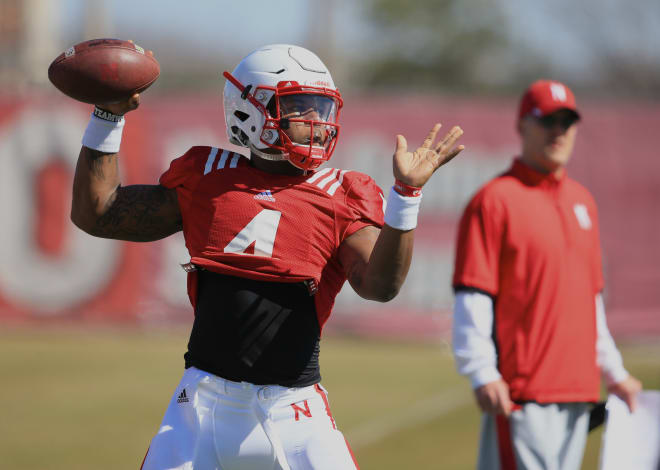 Quick hits
***Riley only faced off with Jim Mora one time after Mora took over at UCLA, but it was a fairly memorable meeting for Riley and Oregon State back in 2012. The Beavers handed Mora his first loss as a collegiate coach, 27-20, at the Rose Bowl.
***While Riley may have only coached against Mora once, he's certainly familiar with the Bruins' program from his long experience in the Pac-12 Conference. He added that just because he might be a little more familiar with UCLA than other opponents, it doesn't make things much easier.
"It doesn't feel very easy," Riley said. "Familiarity is one thing, but also is can be sobering, too. This is a good football team."
***Riley said playing a bowl game in California was definitely a bonus because of the way he and his staff recruit the Golden State. Riley said he's maintained a lot of recruiting contacts on the West Coast, and while the 500-mile radius will remain the top priority for NU, he still hopes to get two or three players from California each year.
***Riley told the story of how his first college coaching job ever was in California as a graduate assistant at Cal back in 1975. Riley said he drove all the way from Tuscaloosa, Ala., to Berkley, Calif., to take the job, and called it a wonderful experience that he'll never forget.