Huskers Spring Awards: Offense
With Nebraska's 2016 spring practices now officially in the books, we decided to take a look back on the past five weeks to identify some of the notable names on both sides of the ball.
Today, we review how things shook out on offense...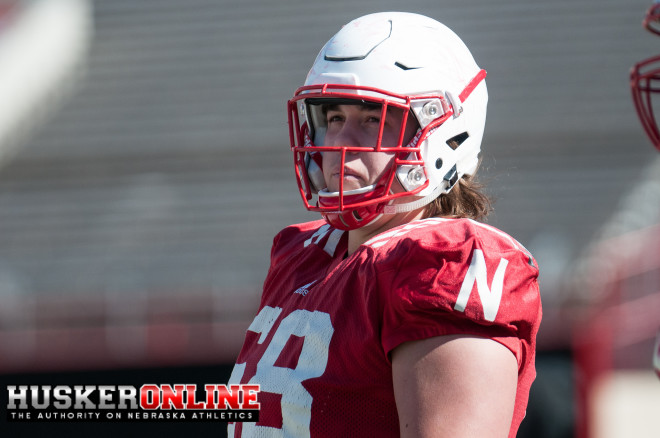 Backed it up: Nick Gates, OL
Nebraska came into the spring having completely reshuffled its offensive line from what it looked like last season, but one spot that was supposed to be the most secure was at left tackle with sophomore Nick Gates.
Though he spent all of his first two seasons as a Husker working on the right side - including starting 10 games at right tackle last year - Gates seamlessly transitioned into the marquee position on the o-line this spring.
His combination of skill, strength and nastiness makes him an ideal fit to protect Tommy Armstrong's blindside, and he looks to be locked in as NU's starting left tackle for years to come.
New to the party: Tanner Farmer, OL
While Nebraska came in feeling good about at least one spot on the offensive line at left tackle, there were major questions surrounding how things would play out inside at guard.
Despite heavy competition from senior Corey Whitaker, it appears that sophomore Tanner Farmer has established himself as the frontrunner for the starting right guard job.
Farmer earned plenty of praise for the work he did over the offseason in reshaping his body from 335 to 295 while remaining one of the strongest players on the entire team.
Few players on the roster made a bigger jump up the depth chart over the course of spring ball than Farmer.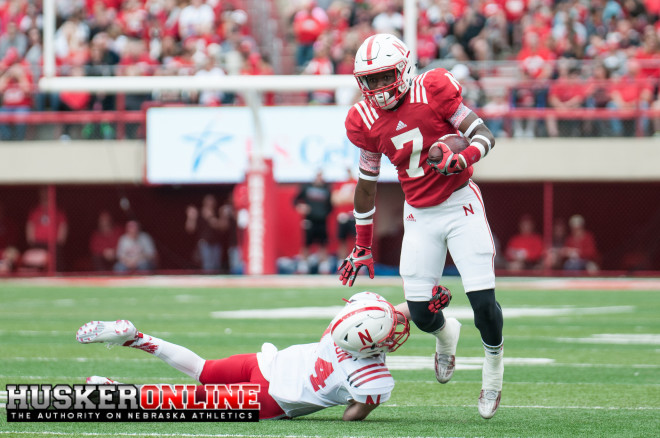 Growing up fast: Derrion Grim, WR
It didn't take long for Derrion Grim to show his new coaches and teammates that he wasn't your typical true freshman.
After enrolling early to practice with the team this spring, Grim immediately opened some eyes with his natural route running ability and pure athleticism.
He still has a steep uphill battle in order to earn a place in Nebraska's loaded wide receiver rotation this season, but Grim's fast start this spring indicates he is well on his way to becoming NU's next stud wide out.
Face on the milk carton: Adam Taylor, RB
One could argue that junior Adam Taylor has been missing from Nebraska's running back conversation ever since he suffered an awful broken ankle at the end of the 2014 fall camp.
This spring didn't do the former four-star recruit any favors in terms of getting back in the mix, either, as he wasn't mentioned once by any of NU's coaches when talking about the competition at running back.
Head coach Mike Riley noted after the spring game - where Taylor managed just 13 yards on four carries - that the Katy, Texas, native was still a notable contributor on special teams.
But as far as toting the rock this season and beyond, that ship may have already sailed.
And don't forget: Sam Cotton, TE
It's no secret that senior Cethan Carter is Nebraska's clear-cut No. 1 tight end this season. But don't be surprised if fellow senior Sam Cotton doesn't find a way to make an impact for Nebraska's offense in 2016.
For one, Cotton is in the best shape of his life after an impressive winter of strength and conditioning, now measuring in at a solid 6-5, 250.
Secondly, tight ends coach Tavita Thompson said Cotton was by far the most "cerebral" player in the tight end room.
Cotton also hauled in a spring game-high three catches for 40 yards, while Carter caught his one and only target in the game for eight yards.