Nebraska basketball June visitor preview: Week 2
After a massive first weekend of the June recruiting period, Nebraska will bring two more notable official and unofficial visitors to town this weekend.
Here is a rundown of the prospects visiting the Huskers from June 11-13.
Jasen Green, F, 2022, Millard (Neb.) North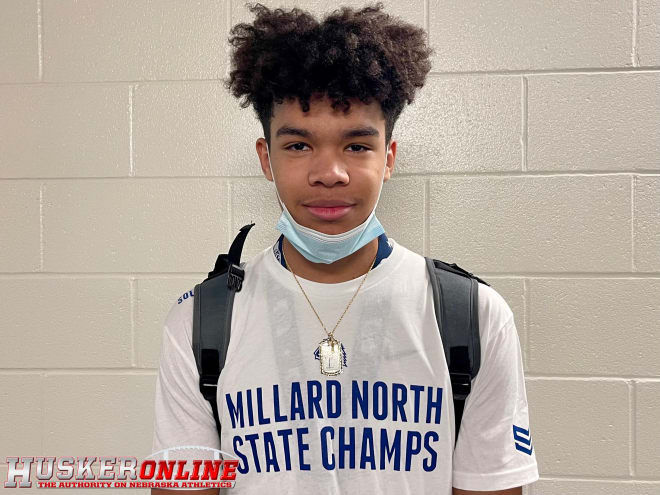 Visit type: Official
Nebraska was Jasen Green's first scholarship offer when he was a sophomore at Millard (Neb.) North in 2019, and the Huskers have remained in steady contact with him ever since.
Because of that, there isn't much that the 2022 three-star forward doesn't already know about the Huskers' program going into his first scheduled official visit to Lincoln this weekend.
That's why Green, who is a month removed from a Nebraska Class A state championship with the Mustangs, is honing in on some specific details for his first in-person interaction with NU's staff in more than a year due to COVID-19.
"What I'm going to be looking at is just to learn a lot more about the coaches," Green said. "I want to have a better understanding of the things they like and know them more on a personal level so that we can have a good connection.
"I want to know how they run their practices – the environment, the atmosphere, how competitive it is. Then I just want to learn a little bit more about their campus and facilities and academics."
Green took an unofficial visit to Colorado on June 4. Stanford had been pushing to get him on campus for an official visit sometime this month, but nothing has been scheduled yet.
He holds other offers from Iowa State, Kansas State, Stanford, TCU, and Wake Forest.
Gus Yalden, F, 2023, IMG (Fla.) Academy
Visit type: Unofficial
The lone 2023 recruit on campus this weekend, Gus Yalden will be in Lincoln for an unofficial visit on Friday.
It will be a trip back home, so to speak, as the 6-foot-8, 240-pound junior is a former Nebraska resident who went to elementary school in Kearney.
He moved to Wisconsin but transferred to play at Santa Ana (Calif.) Mater Dei for his freshman season, where he was a teammate of new Husker freshman Wilhelm Breidenbach.
The four-star recruit who's now rated the No. 21 player in the '23 class then transferred again to IMG Academy in Florida, where he played this past season as a sophomore.
Already being dubbed as "Baby Jokic" because of his similarities to Denver Nuggets star Nikola Jokic, Yalden holds other offers Wisconsin, Arkansas, Auburn, Florida State, Illinois, Iowa, Maryland, Missouri, Oklahoma, Rutgers, Stanford, TCU, Utah, and West Virginia.
Yalden has a busy weekend of visits ahead. He plans to see Iowa State on Friday following his time at NU before taking other unofficials to Iowa on Sunday and then to Wisconsin on Monday.
He is also reportedly looking to take August visits to Gonzaga, Louisville, and Virginia.