Nebraska basketball June visitor preview: Week 4
As a wild month of June recruiting closes in on an end, Nebraska will be hosting one more round of visits this weekend.
Here is a rundown of the final June visitors who will be in Lincoln over the next few days...
Braeden Moore, F, 2022, Nashville (Tenn.) Christ Presbyterian Academy
Visit type: Official
When: June 25-27
The seventh official visitor of the month for Nebraska is 2022 Nashville (Tenn.) Christ Presbyterian Academy forward Braedon Moore.
The 6-foot-8, 210-pound three-star first earned an NU offer on Jan. 1, and his relationship with head coach Fred Hoiberg and lead recruiter Matt Abdelmassih has grown by the day since.
Nebraska is the second of three Big Ten official visits Moore has scheduled for the month of June. He took his first official to Wisconsin this past weekend, and he'll head out to Rutgers on June 28 immediately after seeing Lincoln.
Rated the nation's No. 44 small forward in the '22 class, Moore holds 32 total offers from the likes of Kansas, Auburn, Notre Dame, Arkansas, Arizona State, Cincinnati, Georgetown, Houston, Memphis, Georgia Tech, TCU, Missouri, Tennessee, West Virginia and others.
He's said he wants to take "one or two more" visits later on this fall, one of which likely being Rice. As of now, his plan is to narrow down his list of schools shortly after and make his decision before the November signing period.
"Nebraska is really trying to turn their program around," Moore told TheKnightReport.com. "Coach Hoiberg is a really special coach and he clearly knows what he is doing. They really like how I play, come off screens and all that sort of stuff. I feel like they would let me play my game. Also they already hit the recruiting trail pretty hard in 2021, so that's good to see and they are headed in the right direction."
Parker Friedrichsen, G, 2023, Bixby (Okla.)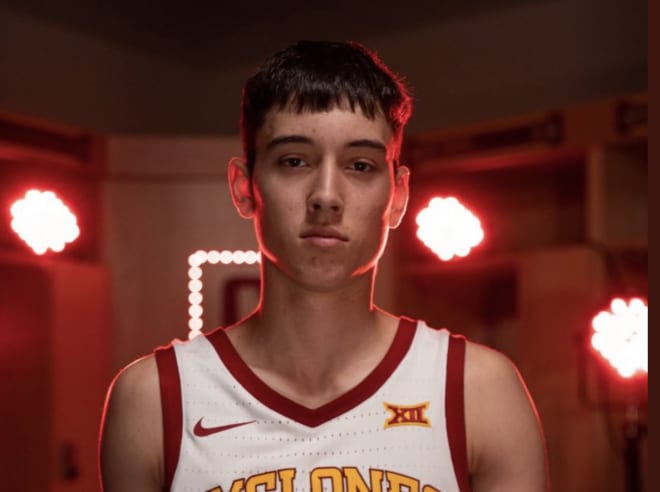 Visit type: Unofficial
When: June 24
One of the last additions to Nebraska's June visitor list, 2023 Bixby (Okla.) shooting guard Parker Friedrichsen will be on campus today for an unofficial visit.
The 6-foot-4 sharpshooter saw his college interest heat up the moment coaches were allowed unlimited contact with 2023 recruits on June 15. More than 25 schools reached out to him that day, including Nebraska, Iowa State, Virginia Tech, and Utah.
In all, he's heard from more than 12 high-major programs over the past 10 days.
Friedrichsen took an unofficial visit to Iowa State on June 3rd. He holds eight D1 offers from Tulsa, Oral Roberts, Omaha, Rice, UTSA, Montana State, Detroit, and Rider.
Friedrichsen averaged 27.1 points per game last season as a sophomore at Bixby and earned honorable-mention Oklahoma Class 6A (the highest level) all-state honors.
It should be noted that Friedrichsen has multiple family members living in Lincoln and Omaha, so his connections to Nebraska run deep.