Ranking the Big Ten: DT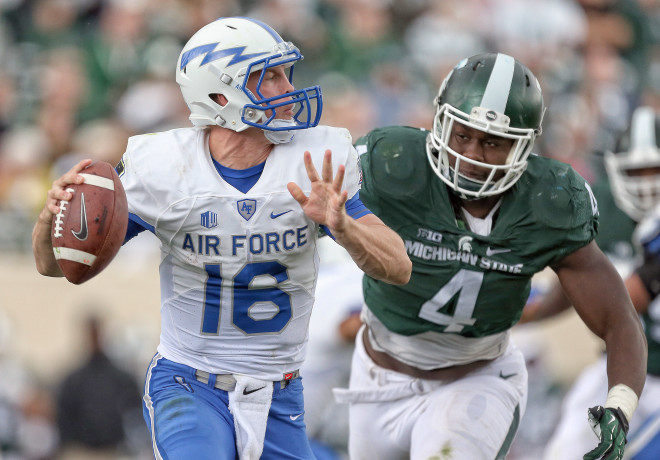 As the 2016 season draws nearer by the day, it's time to start taking a look at some of the top players to watch in the Big Ten Conference.
We continue our Ranking the Big Ten series today by taking a look at the defensive tackles, which feature a bevy of players ready to make life miserable for opposing offenses in the trenches this season.
1. Malik McDowell, Michigan State
The lone returning starter from the Spartans' loaded 2015 defensive line, McDowell enters this season regarded as one of the premiere defensive tackles not only in the Big Ten, but in the entire country.
The 6-foot-6, 280-pound junior racked up 41 tackles, ranked second on the team with 13 tackles for loss and third with 4.5 sacks for MSU last year to earn consensus second-team all-conference honors. That followed up a 2014 campaign in which he was named to the Freshman All-American team.
He's only 19 years old, but McDowell will be counted on to be a veteran leader on MSU's front four this season. Along with that, MSU defensive line coach Ron Burton said McDowell - who was listed as the starting nose tackle on the spring depth chart - would play both inside and out. "No maybes," Burton told the Detroit Free Press. "He will play everywhere."
2. Jake Replogle, Purdue
Replogle was one of the lone bright spots on an otherwise dismal Purdue defense last season, as he finished with an impressive 60 tackles and 14 stops for loss.
He returns for his season year as far and away the best player on a Boilermaker defensive unit that ranked 109th against the run in 2015.
In fact, GoldandBlack.com beat writer Stacy Clardie said the 6-foot-5, 294-pounder was arguably Purdue's best overall player on the entire roster.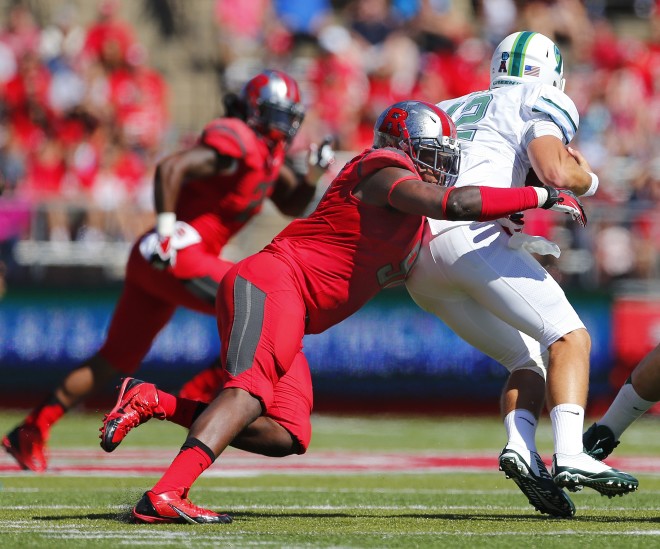 3. Darius Hamilton, Rutgers
Last season was definitely a major disappointment for Hamilton, and probably much more so for Rutgers' defense.
Hamilton came into the year on the watch lists for both the Outland Trophy and Bednarik Award, but after missing the first two games of the year with an injury, the 6-foot-3, 283-pounder returned to action for just one game against Penn State before being sidelined for the remainder of the season.
The hope for the Scarlet Knights is that the fifth-year senior can come back in 2016 and live up to the lofty expectations many had for him coming off his breakout sophomore campaign, in which he posted 45 tackles, 11.5 tackles for loss and 6.0 sacks.
4. Jaleel Johnson, Iowa
Johnson returns for his senior season as one of the key pieces back from Iowa's dominant 2015 defense that allowed just 121.4 rushing yards per game and only 3.6 yards per carry.
At 6-4, 310, Johnson gives the Hawkeyes a stout presence in the middle of its defensive front and will be looking to build upon his honorable mention All-Big Ten performance last year, as he ended up with 45 tackles, 5.5 tackles for loss, and 4.0 sacks.
5. Tyler Lancaster, Northwestern
Lancaster started every game as a redshirt sophomore for Northwestern last season, posting 32 tackles, 5.5 tackles for loss and 1.5 sacks.
The 6-foot-3, 300-pounder will once again be counted on to anchor a very deep Wildcats' d-line in 2016, and it won't just be in the role of the typical run-stuffing defensive tackle, either.
Lancaster established himself as a bit of a ballhawk last season, leading the team with two forced fumbles.