Ranking the Big Ten: Tackle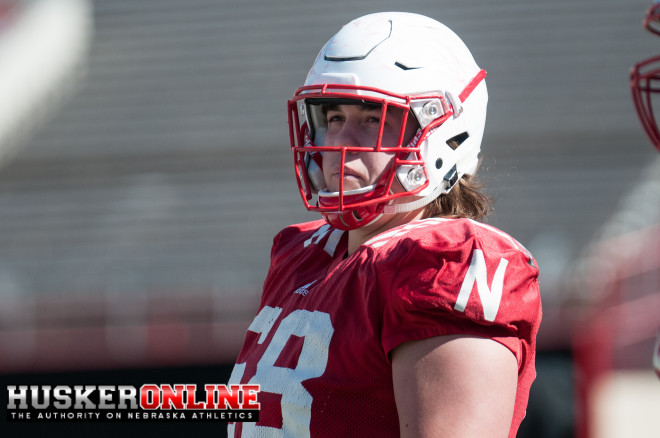 As the 2016 season draws nearer by the day, it's time to start taking a look at some of the top players to watch in the Big Ten Conference.
We continue our Ranking the Big Ten series today by taking a look at the offensive tackles, which are loaded with experience once again around the league.
1. Erik Magnuson, Michigan
As Michigan continues its transition back to a power pro-style offense under head coach Jim Harbaugh, Magnuson will be one of the key pieces paving the way for the Wolverines in 2016.
A three-year letterman who has appeared in 32 games with 24 starts - including starting all 12 games last season at right tackle - Magnuson enters his senior year after earning consensus third-team All-Big Ten honors last season.
Look for the Wolverines to run behind Magnuson and the right side of the o-line early and often as they break in a new starting quarterback this year.
2. Nick Gates, Nebraska
In his first collegiate season last year as a redshirt freshman, Gates wasted no time establishing himself as a fixture on Nebraska's offensive line.
He started all 10 games he played in 2015 a right tackle, though he did miss three contests due to a right ankle sprain. Despite the brief absence, Gates was still named to the Big Ten All-Freshman Team after helping the Huskers only give up 14 sacks all season, which ranked ninth nationally.
The 6-foot-5, 300-pounder moved across the line to left tackle this offseason and he's now expected to man NU's blindside for years to come.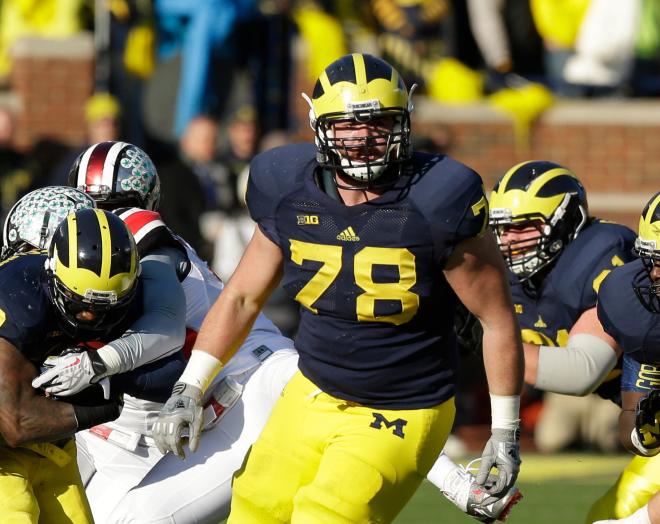 3. Kodi Kieler, Michigan State
There may not be a more experienced tackle returning in all of the Big Ten than the fifth-year senior Kieler.
Having seen action in 38 career games with 19 starts, the three-year letterwinner is listed as a possible starter at both right tackle - where he started 10 of his 11 games last season - and center on Michigan State's spring depth chart.
Like Gates, Kieler missed three games last season due to a knee injury, but he still managed to post 45.5 knockdowns on the year.
4. Andrew Nelson, Penn State
Injury limited Nelson to just nine game appearances and eight starts last season, but he got the nod as both Penn State's starting left and right tackle in the action he did see.
Nelson showed his potential in his debut as a redshirt freshman in 2014, as he started all 13 games and was named to the Big Ten All-Freshman Team.
5. Jonah Pirsig, Minnesota
The only Minnesota offensive lineman to start all 13 games last season, Pirsig's durability and consistency helped him get named the Gophers' Offensive Lineman of the Year and earn honorable mention All-Big Ten honors.
He returns as one of the most veteran players up front for Minnesota this year, and he will once again be counted on to set the tone for the Gophers' power heavy offense.