Ranking the Big Ten: Tight end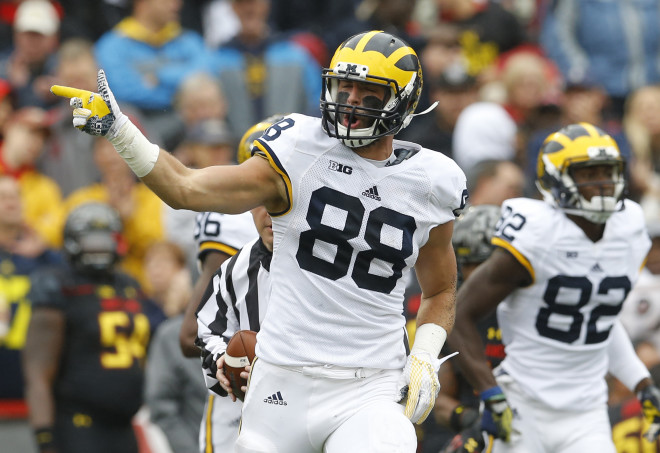 As the 2016 season draws nearer by the day, it's time to start taking a look at some of the top players to watch in the Big Ten Conference.
We continue our Ranking the Big Ten series today by taking a look at the tight end position, which will rank as one of the best tight end groups in the country.
1. Jake Butt (6-6, 250) Sr. - Michigan
Regarded as the nation's top returning tight end along with Alabama's O.J. Howard, perhaps no player benefited from Jim Harbaugh's new offense more in Ann Arbor than Wolverine tight end Jake Butt.
By season's end Butt became Michigan's primary possession receiver target, finishing with 51 catches for 654 yards and three touchdowns. Don't be surprised at all if he pushes the 1,000 yard receiving mark in 2016, along with All-American honors.
2. Cethan Carter (6-4, 240) Sr. - Nebraska
By seasons end, there may not have been a tight end in the conference playing better than Nebraska's Cethan Carter.
The Louisiana native finally looked like the player people thought he could be when recruited to Nebraska. Carter finished with 24 catches for 329 yards and two receiving touchdowns. He also had two carries for 48 yards on the ground, including a 32 yard touchdown run at Rutgers. He had four catches in both the Rutgers and Iowa games and a career-high 76 receiving yards against the Hawkeyes.
However, maybe his biggest value is as a blocker. Carter was dominant as an edge blocker and in an h-back role. That was very evident in Nebraska's win over UCLA in the Foster Farms Bowl.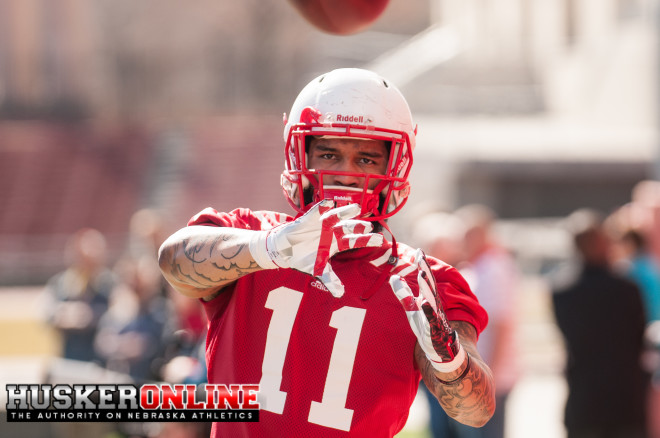 3. Josiah Price (6-4, 260) Sr. - Michigan State
The overall three-year body of work for Michigan State tight end Josiah Price has been very impressive.
From 2013 to 2015, Price has 66 catches for 851 yards, but maybe his biggest value is in the red zone, where he's hauled in 16 touchdowns over his career. The last two seasons he's had six touchdown catches and proven to be a primary target in the red zone for the Spartans.
4. Brandon Lingen (6-5, 247) Jr. - Minnesota
Minnesota has not been known for their passing offense the last few seasons, but they have had some of the most consistent tight end play in the conference.
The Gophers return junior tight end Brandon Lingen in 2016, who had 33 catches for 428 yards and four touchdowns in 2015. He had two 100-yard receiving games last years, including a career game against Michigan where he had 111 yards receiving.
5. George Kittle (6-4, 246) Sr. - Iowa
Just about everything went Iowa's way in 2015, and a big part of their success in the receiving game was the play of tight end George Kittle.
The Oklahoma native and Iowa legacy had 20 catches for 290 yards and six touchdowns, showing great hands and play making ability.
Kittle technically wasn't even a starter for the Hawkeyes last season, but he had the most touchdown catches on the team and actually appeared on the cover of Sports Illustrated hauling in one of his six scores.