Spring Risers: Defense
With six spring practices now in the books, a handful of players on both sides of the ball who came in somewhat under the radar have started to emerge from the rest of the pack as potential key contributors.
Today we take a look at five players on defense who have raised their stock through the first half of spring ball...
DE - Alex Davis
Though Alex Davis has always been a talented athlete, his lack of bulk compared to other prototype defensive ends has always held him back when projecting him at the collegiate level.
Those concerns have all but been erased over the past year, however.
After coming to Nebraska in 2014 as a two-star recruit who stood 6-foot-5 but weighed in at 215 pounds, the redshirt freshman has added 40 pounds of muscle to his frame to beef up to a solid 255.
Now with the strength to compliment his speed and athleticism, Davis has a chance to be a real factor in the Huskers' defensive end rotation this season. Based on what he's shown so far this spring, he's taking full advantage of the opportunity.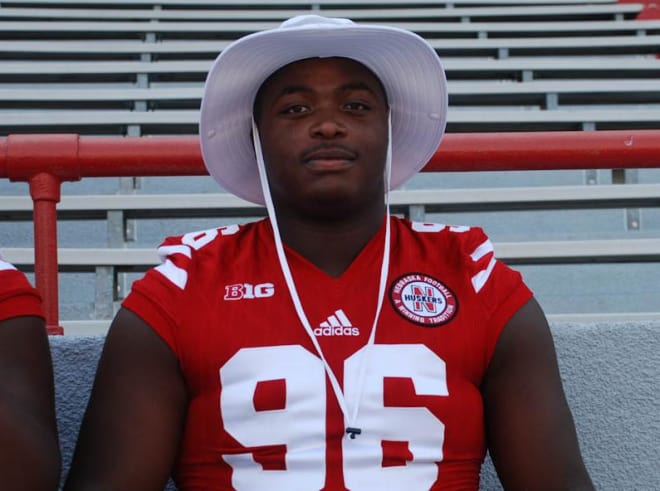 DT - Carlos Davis
Another redshirt freshman who made the most of his year on Nebraska's scout team last season, Carlos Davis looks poised to not only see significant playing time at defensive tackle in 2016, but possibly even win a starting job.
Having bulked up from 270 to nearly 300 pounds over the past year, Davis could be the rock in the middle of the defensive line the Huskers are looking for following the early departures of Maliek Collins and Vincent Valentine.
Davis will continue to get plenty of chances to make that push through the rest of spring ball and on into fall camp.
If he can keep showing flashes of his sky-high potential, and do so on a consistent basis, there's no reason he can't establish himself as a fixture on NU's front four for years to come.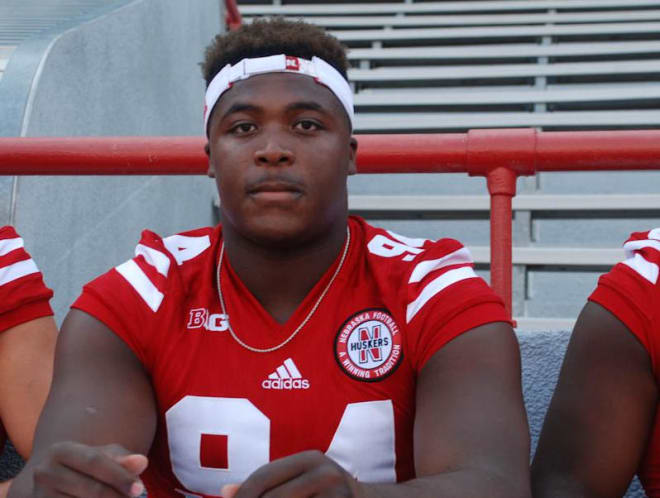 DT - Khalil Davis
Just like his twin brother, Khalil Davis will have every opportunity to earn a starting job at defensive tackle going into the 2016 season.
He too made major strength and conditioning gains over the past year, winning the Husker Power Athlete of the Year Award after posting the top overall performance index score (though Carlos claims he would have won had he not been sick on the day of testing).
At 6-2, 290, Khalil is a bit smaller than Carlos, but he was the higher-ranked prospect when they came out Blue Hill (Mo.) last year as a four-star recruit to Carols' three-stars.
When the twins line up along side each other in practice, though, there's no debating that together they make a formidable force on NU's interior defensive line.
DB - Joshua Kalu
Joshua Kalu established himself as one of Nebraska's top cornerbacks last year when he secured a starting spot midway through the season. But it's been his continued rapid progression that has stood out as much as anything this spring.
Kalu has never lacked confidence, and now with significant playing experience under his belt, the junior appears to have made the jump to a legitimate lockdown No. 1 corner.
Watching him go up against Nebraska's talented receiving corps and the likes of Alonzo Moore and Brandon Reilly has become one of the true highlights of practice, and more often than not the 6-foot-1, 190-pound Kalu has won more reps than he's lost.
Paired up with fellow junior Chris Jones on the other side, the Huskers look to be in very good shape at cornerback going into the season.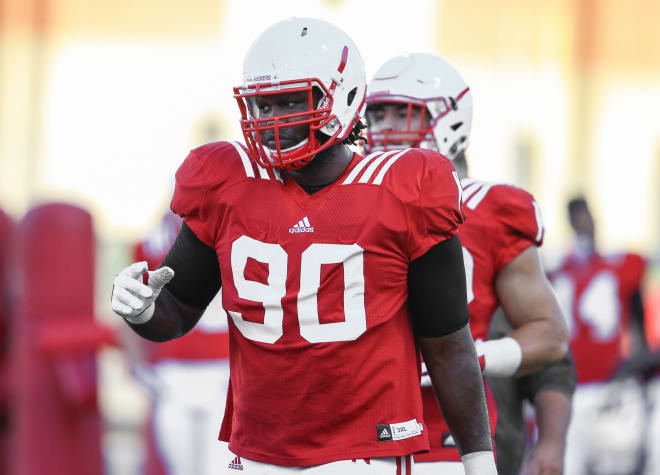 DL - Greg McMullen
Senior Greg McMullen has been a mainstay on Nebraska's defensive line the past three years now, but this spring has added a new wrinkle to his role on the front four.
Along with taking reps at his traditional defensive end spot, McMullen has also been working at tackle. Having watched him over six practices, there's a strong argument that he might be a much better fit inside than on the edge.
At 6-5, 300, McMullen is a huge body at end, which as seen last season has hampered his explosiveness as a pass rusher. At tackle, though, McMullen's undeniable strength and size seem like a perfect fit.
There was one practice in particular this spring that showcased that perfectly, as McMullen absolutely trampled returning starter Dylan Utter not once or twice, but three separate times in one-on-one drills.