Spring Risers: Offense
With six spring practices now in the books, a handful of players on both sides of the ball who came in somewhat under the radar have started to emerge from the rest of the pack as potential key contributors.
Today we take a look at five players on offense who have raised their stock through the first half of spring ball...if you missed it here were are "defensive spring risers."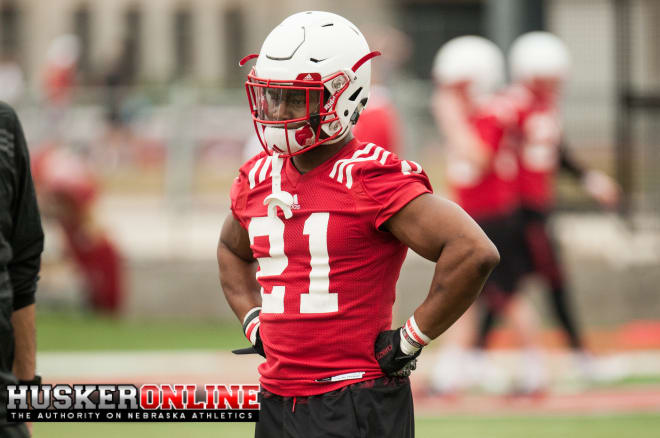 RB - Mikale Wilbon
The 2015 season will forever remain a mystery as to why running back Mikale Wilbon did not see the field much for Nebraska.
Wilbon has shown great versatility early on in spring ball and the coaching staff has mentioned more than once he has a chance to really shake things up at the running back position.
Thus far the Chicago native has played with focus and has looked explosive during NU's first six spring practices.
WR - Derrion Grim
When a player graduates early from high school and takes part in spring practice you never know what to expect.
Freshman wide receiver Derrion Grim was one of the more under heralded recruits in NU's 2016 class in terms of ranking, but had maybe the best overall production numbers.
With injuries to Jordan Westerkamp, Stanley Morgan Jr. and DeMornay Pierson-El this sprig, Grim has gotten plenty of reps with the top offensive units and has been very impressive. He's shown why he was one of the top statistical wide receivers in the country and has been very consistent with his play. He's been impressive enough that he could see the field as a true freshman despite NU's depth at wide receiver.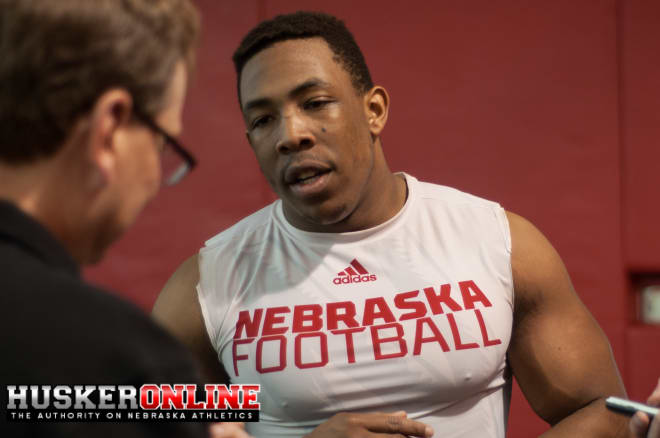 RB - Devine Ozigbo
Sophomore running back Devine Ozigbo has picked up right where he left off at the end of the 2015 season, but he's gotten bigger and stronger in the process.
Ozigbo is a physical load and it's going to be very interesting the role offensive coordinator Danny Langsdorf carves out for him, as they have begun to utilize him in two-back sets with either Terrell Newby or Wilbon in the backfield with him at the same time.
OL - Tanner Farmer
After seeing his weight get up to 335 pounds at the end of the 2015 season, sophomore offensive lineman Tanner Farmer has refocused himself sparked by joining the Nebraska wrestling team.
Farmer is now down to 295 pounds thanks to wrestling, and he's in one of the best position battles this spring with senior Corey Whitaker at right guard.
Farmer is already the strongest guy on the team in terms of bench press, and at his lighter weight he's starting to look more like the Under Armour All-American he was coming out of high school.
OL - David Knevel
The key word with junior offensive lineman David Knevel has always been "potential." At 6-foot-9, 315 pounds Knevel is arguably the biggest offensive lineman in program history.
It's taken time for the Canadian born Knevel to get up to speed, but this spring he finally looks like he's in a position to win the starting right tackle job. There's really nobody giving him a hard push at this point, and big things are expected out of Knevel in 2016.